Recycling Kitchen Countertops, Cabinets & Fixtures
At The Countertop Company, we pride ourselves on providing quality eco-friendly countertops, cabinets and fixtures for residential and commercial properties. We understand that remodeling your kitchen can be a daunting task. But with the right contractor, you can rest assured knowing that you are making an environmentally conscious decision with the recycled materials provided by The Countertop Company.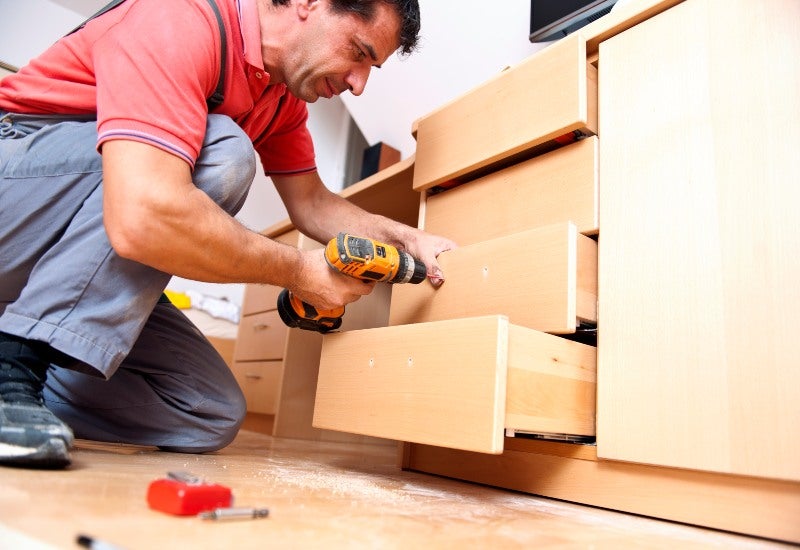 Choosing the Right Contractor
When it comes to selecting a contractor for your kitchen remodel, it is important to choose one who has experience working with recycled materials. At The Countertop Company, our team of experienced contractors have extensive knowledge in regards to environmentally friendly products and services. Our team is available to answer any questions you may have about our products and services, so you can feel confident in your decision when selecting The Countertop Company as your go-to contractor.
Budget Consideration
When planning your project, budget considerations should always be considered. Here at The Countertop Company, we strive to provide top-of-the-line materials at an affordable price point. Not only do we offer competitive prices for our recycled countertops and cabinets, but we also offer discounts on bulk orders. So, no matter what size project you're undertaking, you can trust us to deliver quality materials at a budget-friendly price.
Project Considerations
When considering which products are best for your kitchen remodel project, there are several things to consider such as material type (granite vs quartz), color options (black vs white), and design layout (L shape vs U shape). At The Countertop Company, we offer a variety of colors, styles, and shapes to choose from so you can find the perfect fit for your kitchen remodel needs–all while keeping sustainability in mind! We also provide installation services for all our recycled countertops and cabinets, so you don't have to worry about doing the work yourself.
Pros of Recycling
When it comes to recycling countertops and other kitchen components, there are definitely some advantages worth considering. First, it's cost-effective–recycling is much cheaper than buying new items or materials. Plus, since you already have the parts you need from an existing kitchen setup, there's no need to buy additional materials for installation or fabrication. And finally, it can be a great way to practice sustainability, by reducing waste in landfills and cutting down on emissions associated with manufacturing new products.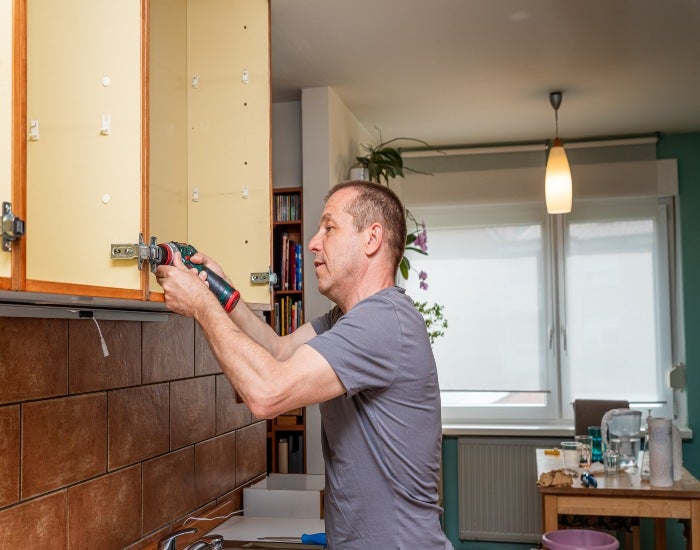 Cons of Recycling
Of course, as with any project, recycling isn't without its drawbacks. One potential downside is that you may not be able to find parts that match perfectly with what you already have. This could mean having mismatched colors or styles between elements in your kitchen. Another issue is that if any of the recycled parts were poorly maintained prior to removal from their original setup then they may not last as long when reused in another setting. This could mean you'll end up needing replacements sooner than expected. Finally, depending on how old the recycled pieces are they may not be up-to-date with current safety standards like fire resistance or antifungal protection. It's important that you research thoroughly before starting any project.
What to Expect When You Have Your Kitchen Recycled: The Process
The Countertop Company in California has a well-defined and efficient process for recycling kitchens. The team will first make sure to disconnect energy running to the kitchen appliances, ensuring safety during the process. The next step is to deconstruct the kitchen space as needed before removing bulky items such as cabinets and countertops. The materials will then be sorted and categorized according to your desired specifications, such as whether they should go to landfills or be donated or reused. Finally, The Countertop Company ensures that your recycled kitchen components are disposed of properly and legally per local regulations and industry standards. The whole process brings with it peace of mind knowing that you are helping maintain sustainable practices without compromising your standards of quality or safety.
Contact The Countertop Company to Get Your Kitchen Recycled
If you're looking for an eco-friendly and affordable kitchen makeover, The Countertop Company is the place to go. The company prides itself on providing quality recycled countertops that can not only give your kitchen a new lease of life but also help you join the fight against global warming. The material used to make the countertops is sourced from post-consumer plastic containers and durable furniture pieces, which makes The Countertop Company products kind to both your wallet and the environment. The possibilities are endless with their selection of colors, edges and textures–all done at no extra cost. So, what are you waiting for? Get in contact today to turn your outdated kitchen into a sleek and modern space!
""