Beautiful Bathroom and Kitchen Countertops in San Diego
The Countertop Company Provides Beautiful Kitchen Countertops and Cabinets
The Countertop Company has been supplying beautiful kitchen and bathroom countertops to customers in Escondido, CA and the surrounding area for more than 22 years. Our family-owned and -operated company specializes in granite, solid surface, quartz, soapstone, and butcher block applications throughout Southern California. We can also supply and install floor and wall tiles, sinks, faucets, plumbing, drywall, and glass shower doors. But our primary areas of focus are bathroom and kitchen countertops. Whether you are in the market for a new countertop or require repairs or cleaning for your existing material, our team is happy to help. We take immense pride in serving our community and strive to exceed your expectations with every project. Our customers are thrilled with the results of our projects in their homes. Contact us today to discuss your next kitchen or bathroom endeavor.
Proud to Be San Diego's Leading Kitchen Countertop Supplier
There is no shortage of elegant kitchens with stunning designs and countertops in Southern California. The Countertop Company is proud to have played a role in the installation of many kitchen countertops and islands in the region. When you get tired of seeing the same drab interior while preparing your family's meals, reach out to our team to learn about exciting ways to spruce up your kitchen. We have a plethora of kitchen countertop materials from which to choose, including butcher block, acrylic – solid surface, natural stone, quartz, and soapstone. With more than two decades' worth of experience, we can help you visualize how your new kitchen will look so that you can determine which style is best for your home.
After you settle on a material to use for your kitchen renovations or new island, we will provide custom installation services to ensure that the end result is the kitchen of your dreams. Our expert technicians will cut and fit all of the new surfaces to your exact specifications and employ careful attention to detail that is unmatched in the industry. Never fret about jagged edges or uneven surfaces. We will perform your installation correctly the first time.
Bathroom Countertop Specialists in Southern California
Homeowners in Escondido, CA and throughout Southern California recognize the expertise exhibited by The Countertop Company when it comes to bathroom countertops. We install custom sinks and countertops for bathrooms of all styles and sizes. We will work with you throughout the process to ensure we stay within your budget while delivering the stunning countertops you desire for your home. We can even match the material of your countertops and sinks to a new vanity or bath and shower wall during your complete bathroom renovation. All of the durable materials we offer for our kitchen countertops are available for their counterparts in the bathroom. Consult with our team to determine what will look best for you. Once you make your choice, we promise flawless installation in short order.
We Also Maintain and Repair Kitchen Countertops
The Countertop Company's services are not limited to countertop sales and installations. We are also proficient in maintaining and repairing countertops, regardless of whether we initially installed them or not. Our additional services include:
Permanent Tile and Stone Sealing
Among the best things you can do to preserve your home's aesthetic is permanent tile and stone sealing. Our team of experts can apply a protective sealant to your granite, ceramic, or tile floors at a relatively low cost that will help protect your materials for years to come. In addition, the sealant provides a shimmer that really enhances your home and its rooms.
Countertop Repairs and Cleaning
The materials we use for our kitchen countertops are mostly resistant to wear and tear but can occasionally require repairs. We are available in such instances to quickly remedy whatever problems you are having or make modifications when necessary. Additionally, we can clean your granite, tiles, and grout to restore their initial, striking appearance.
Contact The Countertop Company for A Free In-Home Estimate
We recognize how important a luxurious kitchen replete with beautiful countertops can be to a homeowner. It allows you to host dinner parties and gatherings among friends in style. But we also know that kitchen countertop is an investment that requires careful consideration. The Countertop Company has more than 20 years' worth of experience in Escondido, CA and the surrounding area, so we can confidently provide information about what will work best for you and complete projects in a timely manner. We know that home life is difficult to manage without a kitchen, so we endeavor to minimize any inconveniences such a project may cause. Contact us today to learn more or schedule a free in-home estimate.
Let us enhance the most precious place in the world… Your Home.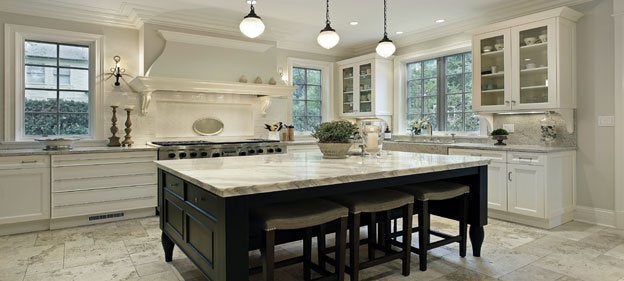 CSLB # 824868
                                          We offer 12 months same as cash. Apply below