The Countertop Company
Countertop Applications in San Diego, CA
Welcome to The Countertop Company of Escondido. We are a family owned and operated business specializing in granite, solid surface, quartz, soapstone and butcherblock applications. We have over 22 years of experience in servicing the Southern California countertop industry.
Our primary focus areas include:
We are also available to help maintain your countertops:
Let us enhance the most precious place in the world… Your Home.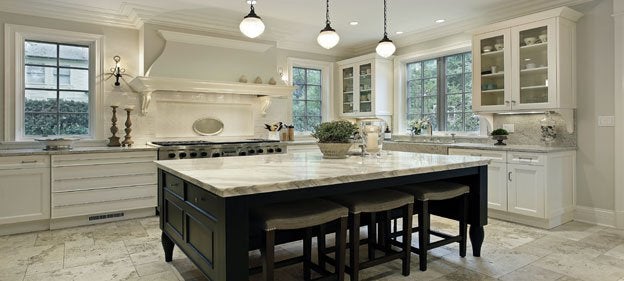 Reputation of Gorgeous Countertops & Impeccable Craftsmanship
When it comes to a high-quality product, detail is the key! We know how important it is to the customer to have the job done right and in a timely fashion. For this reason, we offer our one day tearout and installation on all our solid surface projects. We know that being without a kitchen can cause a lot of hardships, especially with families. We realize that the kitchen is probably one of the most used and needed rooms of your home. This is why we strive to minimize any inconvenience your new project may cause. This means we come in, tear out your old existing top and put in your new top, all in the same day! In most cases you'll be able to cook in your kitchen that very same evening!
Our highest priority is the satisfaction and happiness of our customers. We will do our utmost to make that happen. The Countertop Company has fabricated and installed kitchen countertops, vanity tops and shower surrounds for thousands of happy customers. We have also done work with several restaurants, doctors and dentist offices, hospitals, motor homes and many other residential and commercial applications. If you can dream it, we can build it!
We invite you to take a browse through our website at the various things we do. If you don't see what you are looking for then just ask one of our helpful team members. We are here to help!
To schedule a free in-home estimate, call The Countertop Company today at (760) 233-4955 today!
CSLB # 824868
                                          We offer 12 months same as cash. Apply below