Dekton by Cosentino Countertops in San Diego, CA
What Is Dekton?
Dekton is an innovative material that paves the way for the future of surfaces in architecture and design. Dekton is a sophisticated mixture of the raw materials used in producing glass, porcelain tiles, and high-quality quartz work surfaces. This material is a highly durable and popular countertop choice for customers who want optimal style and performance.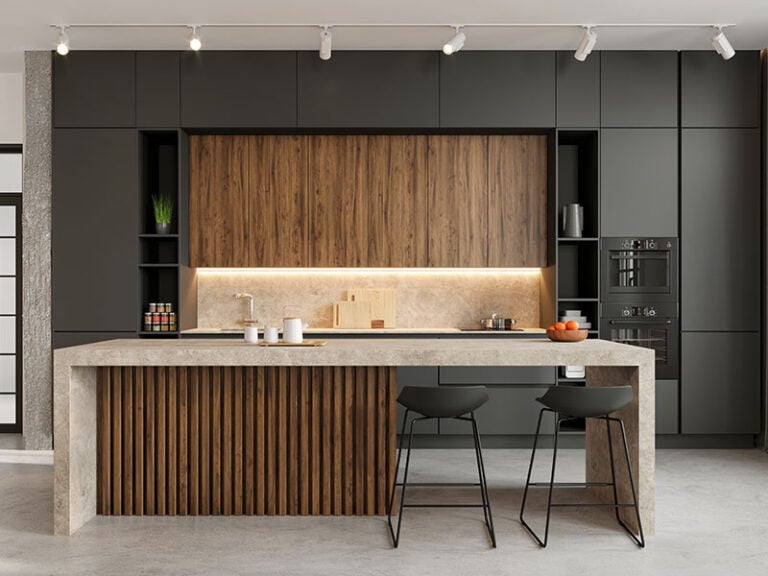 The Benefits of Dekton Countertops
Dekton offers a range of unrivaled benefits. It is highly scratch- and stain-resistant, ensuring it remains looking sleek. It is fire- and heat-resistant and has reduced water absorption, making it ideal for kitchen countertops. Dekton is also abrasion- and high-impact resistant, making it durable and reliable with added longevity.
Dekton Colors & Patterns
There are over 40 Dekton colors available. Dekton is available in earthy, metallic, and neutral colors that seamlessly blend into a kitchen's design. The patterns include washed or grainy styles along with some veining that resembles white marble. The black, gray, and brown shades provide a rusted steel effect. Dekton is versatile and elegant in any kitchen.
Surface Textures & Finishes
There are several textures or finishes you can opt for with your Dekton countertops. Matte, glossy, oxide, slate, leathered, and bush hammered are the texture options. However, the finish types vary depending on your chosen color or pattern. Our professionals will apply their expertise to help you decide on the best finish to complement your kitchen.
Dekton Countertop Edge Styles
Standard square, mitered profiles, decorative beveled edges, full and half bullnose edges and chamfered edges are the edge style possibilities with your Dekton countertop. Not all edge styles will be cohesive with the patterns you decide on. It is best to consult with our specialists on your desired results.
Dekton Thickness & Slab Sizes
The thickness of the slab ranges from 8mm to 30mm thick to satisfy various unique design styles. The slab size comes in several sizes up to 320cm x 144 cm. Large slab sizes mean fewer seams, which is a desirable effect for kitchen countertops and islands.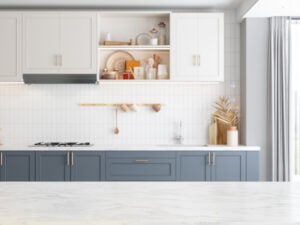 Cleaning & Maintaining Your Dekton Countertop 
Dekton countertops are some of the most durable countertop materials on the market. Due to their extreme resilience, they are virtually maintenance-free. Wiping them down will be the extent of deep cleaning they need to remain looking great. You can use soap and water or a granite and marble cleaner to avoid streaks or a dull film over your countertop.
Repairing Chips on Your Dekton Countertop
Dekton is exceptionally durable, but if it does become damaged, it is possible to repair small chips. However, repairing Dekton may not restore your countertop to like-new condition. Certain types of heavy impact may crack Dekton; in this case, the slab will need to be replaced.
Dekton vs. Quartz
Dekton is stainproof, which trumps quartz being stain resistant. Quartz can become discolored when exposed to the sun, but Dekton will not. Heat can affect your quartz countertops, while Dekton is resilient against the elements. Neither of the materials requires sealing, which saves money. However, Dekton is more cost-effective than quartz, as material plus installation costs are about the same as uninstalled quartz.
Request a Professional Consultation With Our Specialists
If you're ready for your new, innovative Dekton countertops, you've come to the right place. Our experienced professionals can guide you through the process of choosing your desired color, texture, and edge style to complement your kitchen remodel. Contact us today to request a professional consultation with one of our friendly specialists.