Choose Our Kitchen Cabinets for Your San Diego Home
Find Your Dream Kitchen Cabinets at The Countertop Company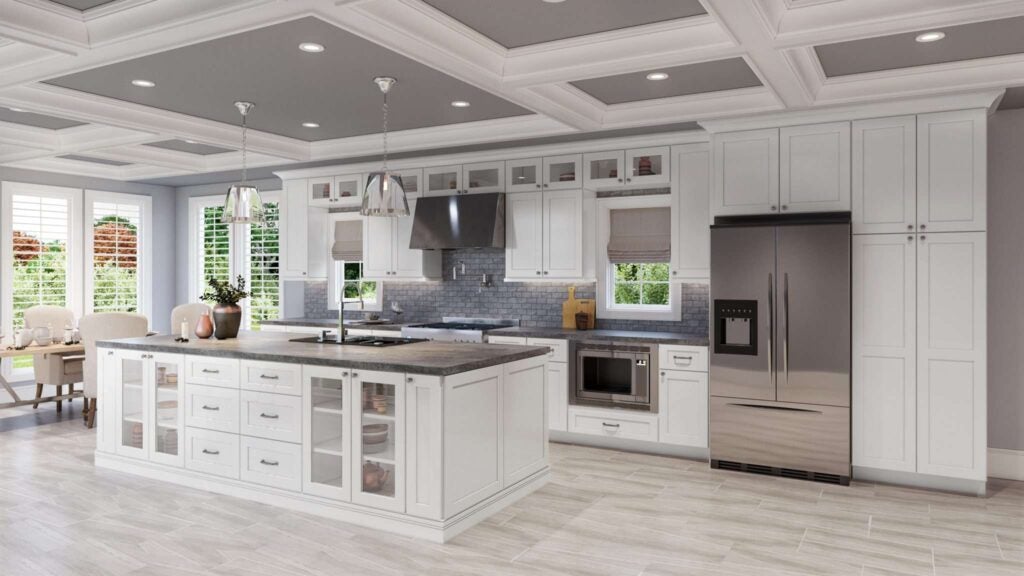 It's no understatement to say your kitchen is an essential part of your home. Because you spend so much time in your kitchen, you need beautiful, convenient cabinets. The kitchen cabinets you select should reflect your personal style and give you the storage space you need. You may choose cabinets that complement your kitchen countertops, or you might prefer a style that stands out amongst the other elements in your kitchen. Whatever your choice, The Countertop Company is here to help. We've worked with countless clients in North County in our 20 years of business, and we're excited to help you achieve your dream kitchen as well. Discover the perfect cabinet for your kitchen online or visit our showroom to see your options in person.
What Kinds of Framed Cabinets Do You Carry? 
Our framed cabinets are built to last, make from solid birch hardwoods and furniture-grade plywood. Moreover, each drawer in your cabinet will be able to hold up to 88 pounds. Each item in our Framed Capital Collection is made with UV-coated natural interiors and matching exteriors. You'll also enjoy soft-close doors, no matter which cabinet you choose. Some of our favorites include:
Casselberry Collection: This style will leave your family and friends impressed with its ornate decorative detail and functionality. With a raised panel design, the Casselberry kitchen cabinet will allow you the ease of use you need.
Shaker Collection:  The Shaker collection has the best of both worlds. The traditional shaker-style doors combined with a sleek modern color mean these cabinets can complement nearly any design.
What About Frameless Cabinets? 
In addition to our framed cabinet selection, we also feature a wide range of frameless cabinets. Our Frameless Global Collection is made using medium-density fiberboard and furniture-grade plywood for prime durability and longevity. Depending on the size of your drawers, they can hold anywhere from 88 to 166 pounds. They're strong enough to support a pristine granite or natural stone countertop, as well as feature soft-close doors and a thermofused melamine interior. Here are some of our most sought-after cabinets:
Consider Your Cabinet Hood Options
Interested in a framed cabinet? All of our framed options come with matching hoods to complete your kitchen. But what if you've fallen in love with one of our frameless designs? Never fear—those who choose a frameless cabinet can still have a hood installed, they'll just need to choose a color from our framed collection. Our team works hard to ensure you receive the perfect cabinets to complement your preferences and provide the function you need.
Learn More About Our Framed and Frameless Collections
Before you take your pick of our kitchen cabinet and hood options, stop by our showroom in North County. While you can get an idea of what you want through photos, nothing beats seeing your cabinets in person. At our location, you can also browse our butcher block countertops, natural stone remnants, and much more. The team at The Countertop Company is dedicated to helping you find the best cabinets to complete your kitchen. If you're interested in one or more of our cabinetry collections, don't hesitate to get in touch with us.