Silestone
The Highest Quality Countertops in San Diego
Do you wonder what your kitchen would look like with a smooth, slick countertop that you see in modern homes? Perhaps you are looking for a marble-like design to give your home a clean and pure aesthetic. Alternatively, you may be searching for a granite-like texture that accents your kitchen appliances. The Countertop Company offers San Diego homeowners quality Silestone countertops for their kitchens. Learn how Silestone can transform your kitchen or bathroom, as well as how we perform expert design and installation services.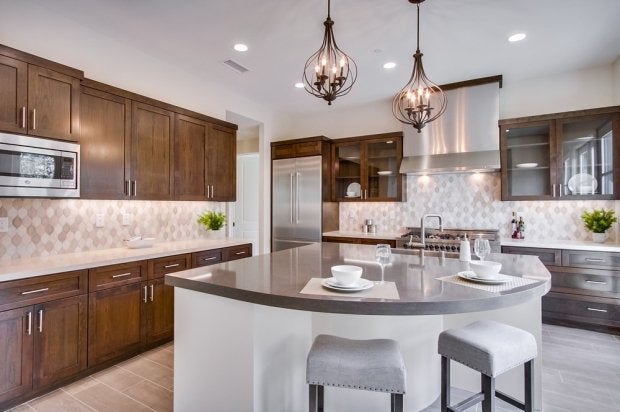 What Is Silestone?
Silestone is made from a blend of premium materials. This combination of minerals, quartz, and resins creates a beautiful and durable surface. Silestone is a high-quality option that gives the appearance of granite and marble. The team at The Countertop Company gives you full control of the customization process, helping you get the perfect Silestone countertop for your home.
We offer other engineered stone (quartz) countertops like Silestone that maintain their beauty for years to come.
Long-Lasting Protection and Beauty for Your Kitchen
Your countertop needs to last for years, or even decades. To keep up with the beatings that kitchens and bathrooms take on a day-to-day basis, it is worth investing in a quality countertop like Silestone. Our customers love Silestone countertops because they are built to last and require minimal maintenance. One of the toughest countertop materials on the market, Silestone is a fantastic option as it resists staining, scratching, and scorching better than other materials.
Silestone quartz countertops are non-porous, offering top-tier resistance to staining from acidic liquids. Their smooth polish allows easy cleaning and sanitation. The Countertop Company works with you to find a style and color that fits your kitchen. By scheduling a consultation with us, you can be one step closer to creating the kitchen of your dreams.
Choose From Multiple Colors
Every Silestone block comes with its unique veins of color and material. Whatever color or design you choose, you can guarantee you are receiving a unique piece with every countertop.
Silestone quartz countertops come in a variety of colors and hues:
Yellow-gold
Cream
Black
Grey
Brown
White
The Countertop Company is excited to offer several styles of Silestone countertops, including:
Suede
Rough
Volcano
Polished
And more
With so many combinations of colors and styles, it can be difficult to know where to start. The Countertop Company has a kitchen and bathroom visualizer so you can see how your home will look with Silestone countertops.
Care and Maintenance of Your Silestone Countertop
The process of cleaning and maintaining your Silestone countertop is simple. All you have to do is utilize warm water and mild soap. In many cases, you can simply wipe the countertop with a dry cloth. We recommend occasionally cleaning your new countertop with an all-purpose cleaner to maintain freshness in your kitchen.
While Silestone countertops can resist heat for short periods, it is not recommended that you place hot pans directly on the surface. It is wise to use a potholder to improve the longevity of your countertop.
Craft a Kitchen or Bathroom You're Proud Of
For more than 20 years, we have helped San Diego homeowners transform their kitchens into modern, beautiful spaces they can enjoy. Our family-owned company provides you with custom Silestone countertops that become the focal point of your kitchen.
For the design and installation of your Silestone countertop, go with a company with a proven track record of customer satisfaction. Contact The Countertop Company in San Diego today for a consultation. Reach our office directly at 7602334955.